The New CD Is Here!
My sextet's new CD, Before You Know It [Live in Portland], just came out!  I'm so proud of this album, and I hope you'll enjoy it.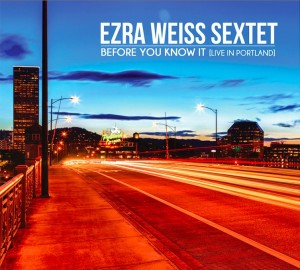 It features Farnell Newton, John Nastos, Devin Phillips, Jon Shaw, and Christopher Brown.  We recorded it after a year of steady live performances, and the beautiful recording by Rick Gordon and mixing by Katsuhiko Naito captures the energy of those concerts.
I would be very honored for you to check it out. Here's a video preview:
You can buy the album at: CD Baby, iTunes, Amazon, and Google Play.
I hope you like it.  Thank you all so much for supporting the music!
Ez
Photography by Vanished Twin